We provide the participants publication chances for their presented works in the journal Materials Today: Proceedings with a CiteScore of 1.8 (ISSN: 2214-7853, Indexed in SCOPUS and CPCI (Thomson Reuters, Web of Science).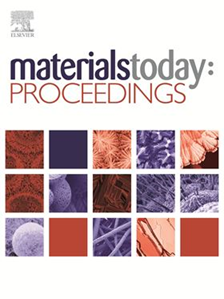 For this, the manuscripts in English of a minimum of 3 pages and a maximum of 8 pages should be submitted before the deadline specified below.

The submitted manuscripts will be peer-reviewed by the international reviewers assigned by the Journal Guest Editor. In order to use this opportunity, please kindly submit your manuscript as early as possible via Editorial Manager platform by selecting INESS-2022 special issue from the drop-down list
The Closing date for closing of short papers will be September 5, 2022. Late submissions and those not consistent with the template will be rejected without reviewing.
Looking forward to seeing you at INESS-2022!