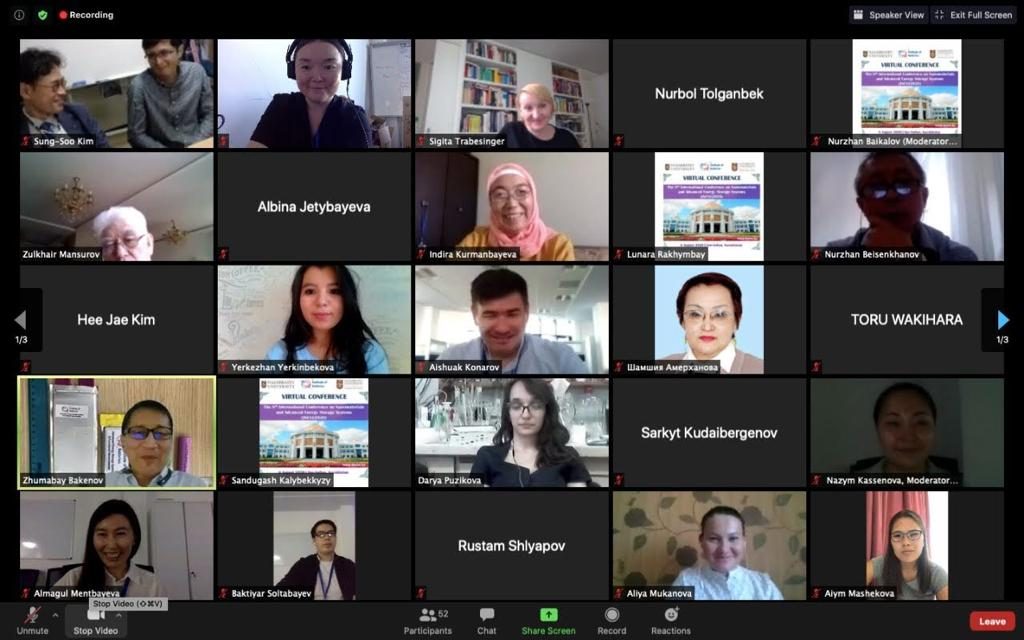 Dear Colleagues,
The 8th International Conference on Nanomaterials and Advanced Energy Storage Systems (INESS-2020) was organized by Nazarbayev University (NU), Institute of Batteries (IoB) and National Laboratory Astana (NLA) and was held on August 5-8. The INESS-2020 was held online due to the pandemic COVID19.
Researchers from Singapore, France, Korea, Japan, Russia, the United Kingdom, Germany, Switzerland, China, Taiwan and Kazakhstan participated in the conference to share their knowledge about the latest development in the field of nanomaterials, storage systems, energy conversion, modelling and smart systems. The INESS-2020 conference topics covered the following and related areas:
Advanced Nanomaterials
Advanced Energy Conversion and Storage Systems
Materials for electrochemical sensors and electroanalytical applications
Materials and technology for alternative advanced energy applications
Solar energy materials and solar cells
Semiconductors and optoelectronics
Catalysis and fuel cells
Battery monitoring and management systems
Battery safety and utilization
Development of electric vehicles and stationary energy storage
Modelling tools in materials science and energy conversion systems
Energy and environment
Smart energy systems
The participants stated that INESS-2020, despite the difficulties that arose due to the coronavirus pandemic, the level of the conference was well-recognized. An online platform was created for more than a hundred listeners for their convenient and comfortable participation. INESS-2020 is one of the rapidly growing conferences in terms of its level and became an international platform to exchange ideas and build new collaboration.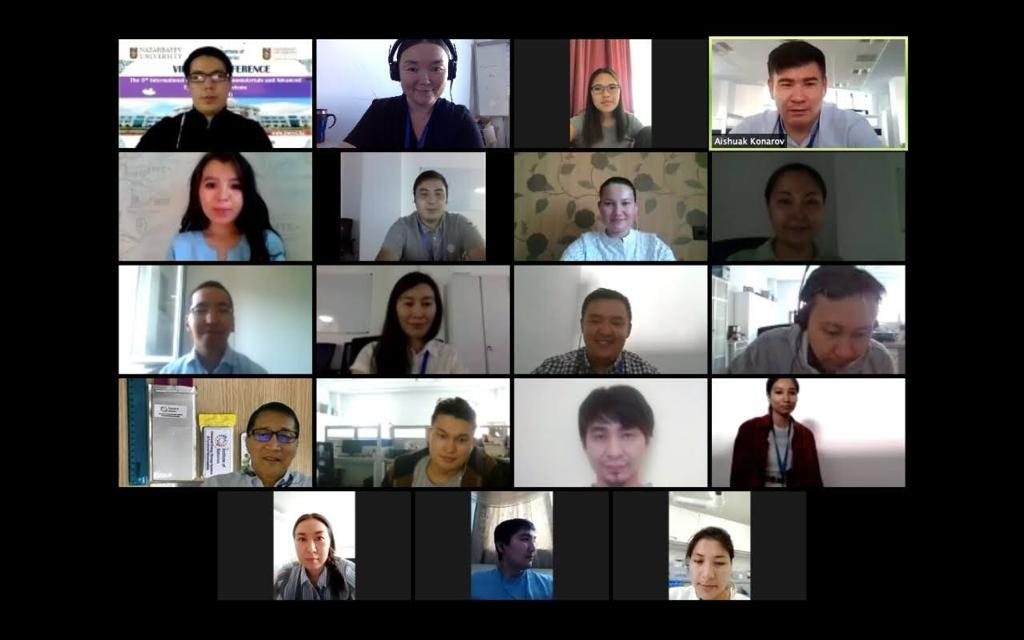 Looking forward to seeing you next year!
Yours sincerely,
Chairman of the Organizing Committee
Professor Zhumabay Bakenov,
Director of Center for Energy and Advanced Materials Science
School of Engineering, Nazarbayev University,
Institute of Batteries LLC,
National Laboratory Astana,
53, KabanbayBatyr Ave., Nur-Sultan, 010000 Kazakhstan
Phone: +7 7172 70 66 88; Email: zbakenov@nu.edu.kz
Web-site: https://nu.edu.kz, http://batterykazakhstan.com